Island under pressure
After Jean left us in Mitilini on Lesbos, we stayed there for a few days to load up on provisions and fill the tanks with diesel. The kids enjoyed the local playground. We enjoyed the bustling old streets lined with shops and restaurants. But there was something in the air that made me uneasy. You can just sense that the town is overwhelmed by all the refugees that have come in, and still continue to come in. People are hanging around, uncertain about their future.
We have had a few questions about border control in light of the refugee crisis in the Med. It was particularly evident here so close to the Turkish Border, where the desperate transit through, in search of refuge from unimaginable circumstances. In Mitilini harbour, and in other places in the area, we have been really impressed by various groups that help, from the coast guards, to Frontex (EU border control) and privately funded organizations such as Sea-watch.
On our way south from Lesbos, we had a friendly Dutch/Greek Frontex crew on a launch come along to check us out whilst underway. They wanted to know whether we were okay, whether we had seen anything unusual, and whether our paperwork was in order.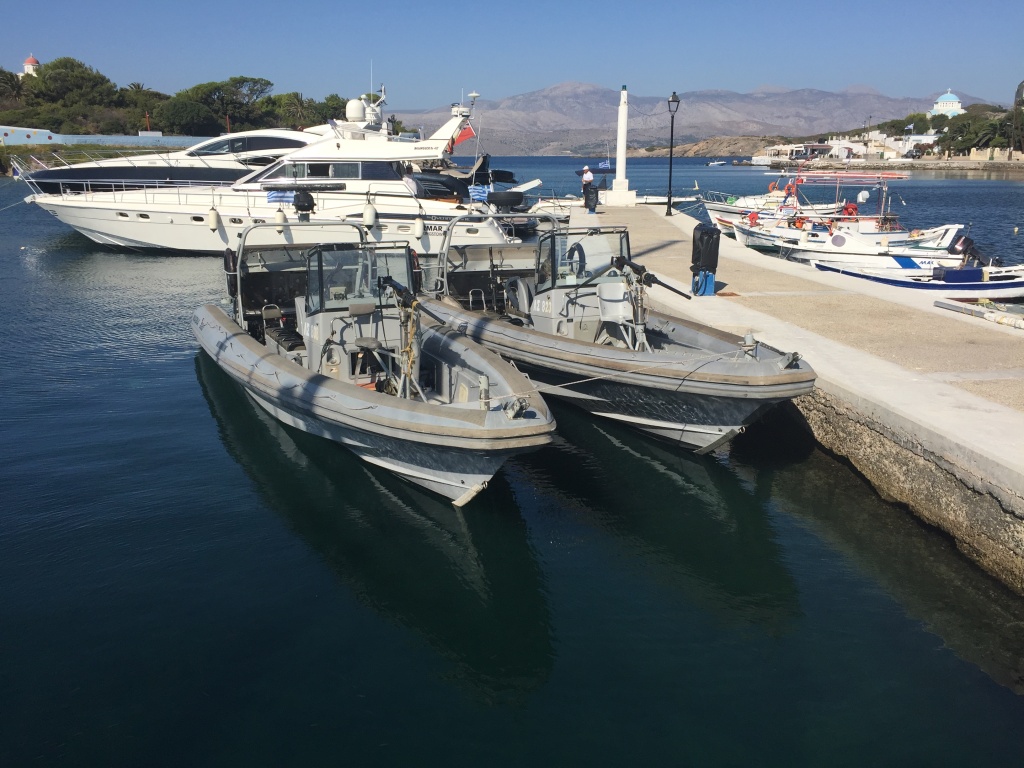 The boats in this photo came and stopped for lunch yesterday next to our boat. These babies can really shift. Each sport two 500hp motors and Max was told they reach speeds up to 45Kts. Hopefully the future will bring about political stability rendering such services redundant. We continue to live in hope.